School Day
School Opens - 08:45
First Break - In themorning children have a break lasting 15 minutes. 10:45-11:00
Lunch Time (Reception, year 1, 2) - 12:00 - 13:00
Lunch Time (Year 3, 4 ,5) - 12:05 - 13:00
Afternoon break 14:15 - 14:30
School Ends - 15:15
Bad Weather / Closure Information
Occasionally we do experience bad weather conditions such as heavy snow. Should
weather conditions become so bad and you wish to withdraw your child from school the
following points must be noted:
*You must contact school and inform us of your intention to collect your child from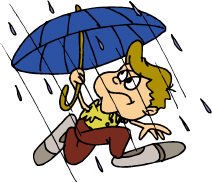 school.
*The children are to be collected from the school office.
*Should you designate a relative (including brother or sister) or another parent to
collect your child YOU MUST INFORM SCHOOL of your intention.
NO CHILD WILL BE ALLOWED TO GO HOME WITH ANOTHER RELATIVE OR FRIEND'S
PARENT OR FRIEND WITHOUT YOUR VERBAL OR WRITTEN PERMISSION (i.e.
telephone call).
If school were to close you would be given notice. It is only in extreme circumstances
school is closed. It is best to assume we are open until you hear directly from school or the
radio. Announcements may be made on Radio Leeds, Huddersfield FM or Radio Aire. You
may also receive a text message if there is someone available to do this in the
circumstances. We will post updates on our Facebook page and school website.