Sports Blog
admin on: Sports Blog
What an active start to the year we have had so far! All children have come back into school full of energy and enthusiasm for taking part in sport. It really has been wonderful to see so many children engaging in Supermovers and Wake Up Shake Up around school too.
We are really pleased to have Jacob from Huddersfield Giants working with us as a partner officer again this year. Children will be having lessons with Jacob throughout the year to learn a range of skills and sports. This half term, we are all focusing on athletics and Invictus Games, whilst Year 4 have begun their swimming lessons.
We are also excited to announce that sports clubs are able to restart! Amorai in Year 3 is very excited to be attending the girls football club on a Monday, where she wears her Watford FC kit with pride! There's also a KS1 Fitness club starting this week with Jacob and KS2 will have the chance to take part in this next half term.
Mr Davidson and Mr Killock from the Middle Schools came into school on Tuesday 21st September to teach us how to pace ourselves when running. Archie in Year 2 said "you need to stick at amber because you'll get too tired if you don't" but Niya in Year 3 was a little more competitive: "you mostly do amber but when you can see the finish line you've got to go green to win!"
A big well done to the 20 KS2 children who attended the cross-country at Shelley College last week too. Miss Goodall was so proud of you all for showing great determination and self-belief. She is also over the moon to be taking FIVE children to the next round at Newsome Academy next Monday (a new Scissett record!!) A special mention to Charles in Year 4 for coming first out of all Year 4 boys in the pyramid. He had a beaming smile and was warmly congratulated by all his cross-country teammates.
Unfortunately, the EYFS/KS1 cross-country event was rained off this week but check back in our next newsletter to see how they did!
Events coming up this half term:
Tuesday 5th October – EYFS/KS1 Cross-country at Shelley College (rescheduled from 28th October)
Tuesday 12th October – Year 2/3 Girls Football at Scissett Middle
Tuesday 19th October – Year 2 Multi-Skills at Shelley College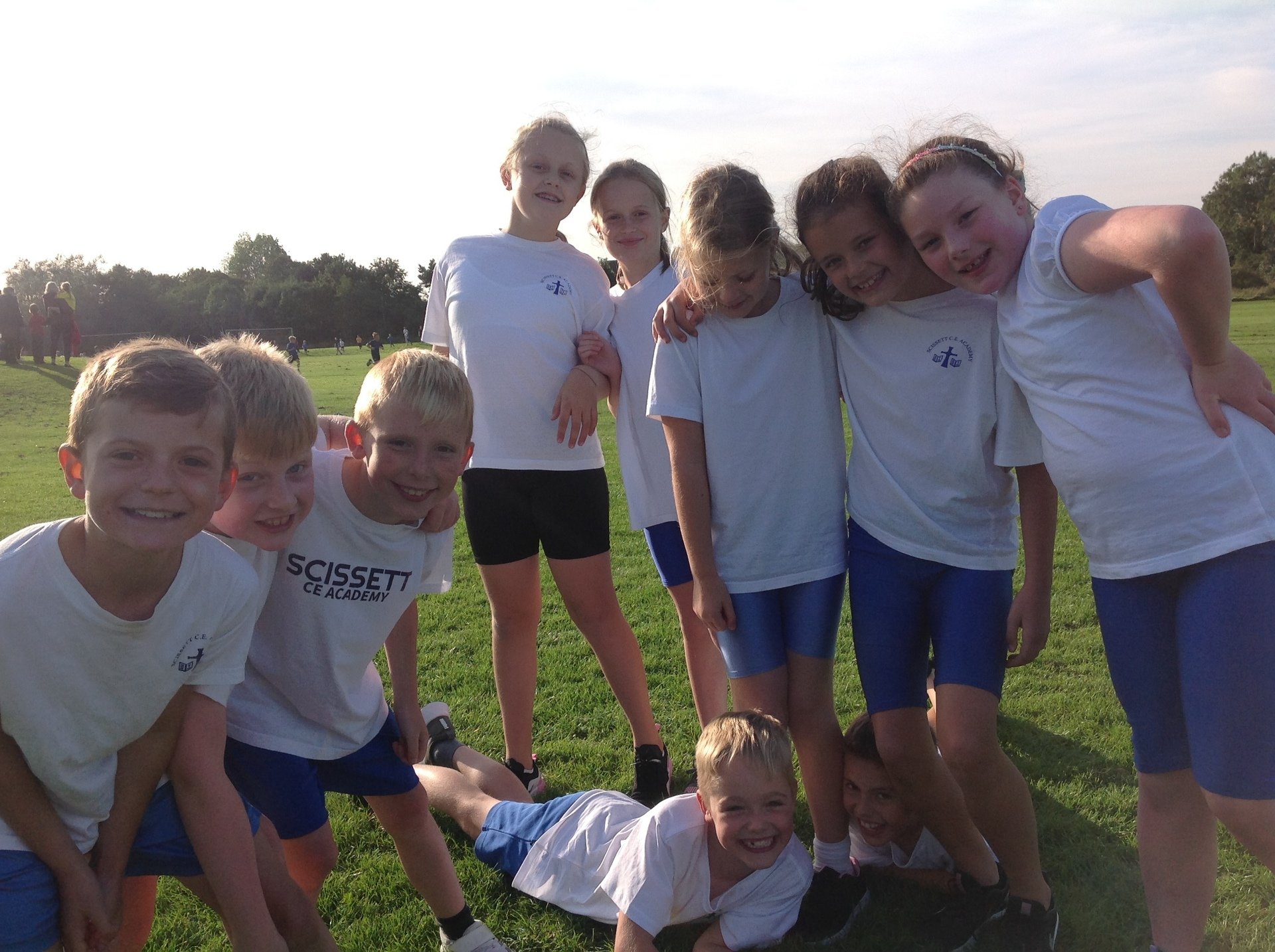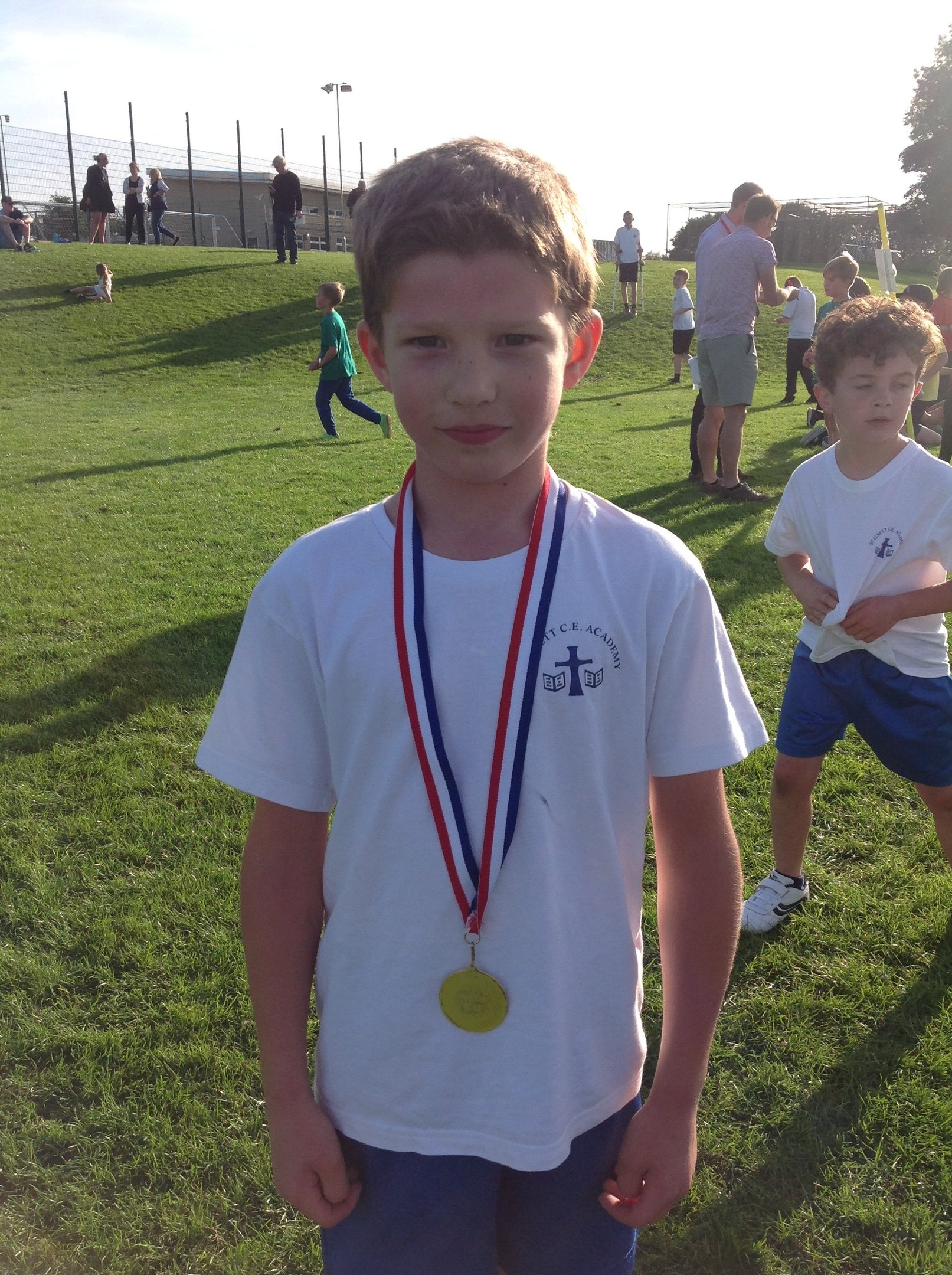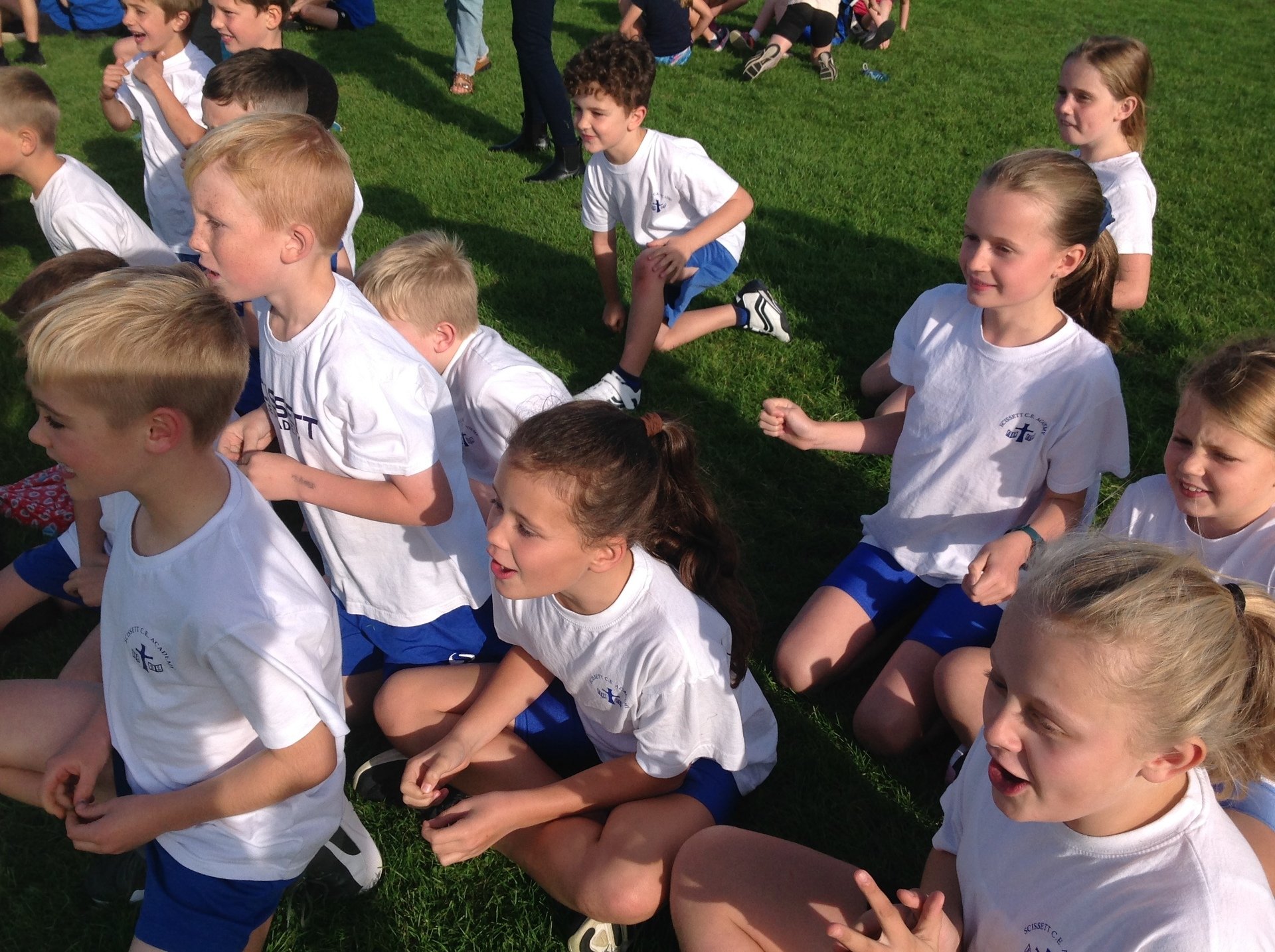 ---