Science

Intent
At Scissett CE Academy we aim to ensure that we provide a high-quality science education which provides the foundations to understand the world and how it changes our lives. The disciplines of biology, chemistry and physics will be achieved through the teaching of essential aspects of the knowledge, methods, processes and uses of science.
The Science Curriculum at Scissett enables pupils to build up a body of key foundational knowledge and concepts, enabling them to recognise the power of rational explanation. We aim for our children to question and investigate and to show real interest in the world around them.
Implementation
Throughout the teaching of Science, we aim to enable pupils to develop a keen interest in science and develop a sense of excitement and curiosity about natural phenomena. Pupils will understand how science can be used to explain what is occurring, predict how things will develop, and analyse causes.
Lessons will often start with a starting question to explore. Children will use a mixture of practical and research to help them find answers and responses. Sometimes this may lead to other questions. Work will involve many skills; predicting, measuring, observing and collating evidence. Children will understand the idea of fair testing and will combine mathematic skills to spot trends and patterns. Children will learn to justify their responses and offer their own ideas as to why some things are as they are.
Here is an overview of what pupils will cover in their time at Scissett:
Year group

Autumn 1

Autumn 2

Spring 1

Spring 2

Summer 1

Summer 2

1

Everyday Materials

Seasonal Changes

Identifying Animals

My Body

Identifying

Plants

Seaside Objects

2

Exploring

Everyday materials

Super Scientists

Living in Habitats

Growth and Survival

Growing Plants

Growing Plants

3

Forces And

Magnets

Health &

Movement

Rocks/

Fossils/ Soil

How Plants Grow

Tombs, & Torches

Light

Desert Life

4

Changing Sound

Circuits and conductors

Viking Science

Eating and

digestion

States of matter

Living in Environments

5

Earth & space

Seeing Light

Properties of materials

Great British Scientists

Life Cycles/ Changes & Reproduction
Impact
As pupils progress through school they will develop their Scientific knowledge in key areas, including scientific enquiry. Throughout their time at Scissett Academy children will cover the following areas:
Working Scientifically

Plants and Animals, including Humans

Living Things and their Habitats

Everyday Materials

Seasonal Changes

Rocks

States of Matter

Light

Sound

Electricity

Forces and Magnets

Earth and Space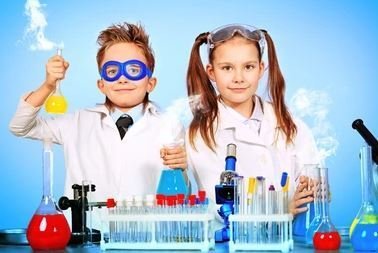 At the start of each new topic, pupils will demonstrate prior knowledge; this will enable teachers to ensure they have the firm foundations to build upon.
Children will be encouraged to reflect on the knowledge learnt throughout the topic and their understanding. Key vocabulary and prompts will be displayed in and out of the classroom environment, enabling children to absorb and reflect continuously, supporting long term knowledge development.
We hope to be creating the next generation of scientists who may help lead the world forward in the areas of medicine, physics, chemistry, biology and space travel.
Useful Website Links
Primary Science Teaching Trust Resources