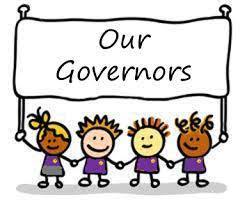 Gillian Hamer - Chair of Governors
It was after retiring from a Deputy Headship post on the outskirts of Huddersfield town centre that I was invited to be a governor at Scissett First School. For several years now, I have been privileged to be elected as Chair of the Governing Body.
The opportunities afforded to the children at Scissett C.E. Academy to begin to develop their academic, sporting, social and life skills are numerous. Classrooms are caring and exciting places to spend time in, always stimulating; staff well-prepared no matter what the 'outside' influences are.
During the recent eighteen months, time spent in school for all governors has been very limited… however contact with school leaders has been maintained through "Zoom" governing body meetings; for parents the school website has been an important information point. I know that you , as parents, have been very supportive of all initiatives to continue the momentum of your children's learning.
I continue to serve on the governing body of Scissett C.E. Academy, trusting and hoping that the academic year of 2021 – 2022 will be much more stable for pupils, parents and staff alike.
Gillian M. Hamer – October 2021
Doyin Adegoroye - Vice Chair
coming soon
Bart Cunningham - Head Teacher
I have been teaching for over 25 years. I trained to teach at Greenwich University and started my teaching career in Hertfordshire. I have been really lucky with the schools that I have taught in. Each has been challenging for different reasons, but they have also been very rewarding. I relocated to Kirklees in my 6th year of teaching. I became the Head Teacher of Scissett in 2020.
From the wealth of schools and opportunities that I have had, I have learnt a lot and want to continue building upon this. Being a Governor helps this happen; learning from those both in and out of education. It is a place where ideas and initiatives are discussed; where children are at the heart of the work that is done. All our Governors want the best for all our children and working together I hope that we can succeed with this.
Outside of school, I work hard to ensure that there is a balance of work and life. I always have some tickets booked for live music or theatre. And in the near future I look forward to returning to New York or Las Vegas when I have saved up enough!
Heather Wade
Hello, my name is Heather Wade and I have had the pleasure of being a Governor at Scissett CE Academy since January 2020. Both my children attend the school, one in year 2 and one in year 5 (and soon to start a new journey at Middle school)! They both love the fun and engaging environment and wide range of learning opportunities offered. As a family we love the enthusiasm of all the staff here, encouraging children to be respectful, creative and most importantly happy, following the Christian ethos. We have seen both of our children thrive, with their confidence growing over the years. I also attended this school myself (showing my age a little but over 35 years ago)! I have lived in many of the local villages for many years with my family and I have witnessed so many changes, developments, especially more recently with the impact of Covid. Scissett CE Academy has always been at the heart of this fabulous community and the villages surrounding it.
I am now working as a Swimming Teacher, teaching all age groups from children to adults. This has been a hugely rewarding career change, following many years working for large corporates in senior leadership roles, both within the Healthcare Industry but also Food & Beverage. I hope that I am able to positively contribute to the governing body, using my past experiences within the commercial world and my enthusiasm and commitment.
In my spare time I love riding my horse, gardening, growing our own fruit and vegetables and walking our three dogs!
I feel extremely privileged to be able to use this opportunity to make a positive contribution to the future of this school and to all of the very talented children that attend.
Alison Baskeyfield
coming soon
Kelly Wood
Hello my name is Kelly, I have been a parent governor now for the past 2 years .
I have grown up in clayton west and attended the local schools myself.
Both my children attended Scissett CE Academy.
My daughter is currently in year 4 and my son is now in year 8 at the middle school.
My son is reason why I wanted to become a parent and SEN governor.
He was diagnosed with Autism at 3 years old and is currently still supported with an EHCP. the school really supported him through his early years, the teachers did a great job ensuring he was always happy, well looked after and most of all listened to what his needs were through conversations with myself.
Having personal experience with Autism and seeing the growth in this area it has given me the tools and knowledge to support my friends and other parents in the same circumstances.
I am eternally grateful to the school for the support myself and my son received and wanted to give something back so becoming a parent governor and volunteering as a reading friend for the children gave me the perfect opportunity.
I currently and have for the past 19 years worked in retail management, this role includes Training, recruitment, store targets and strategies, managing the wellbeing of a large team and most of all customer experience.
In my spare time I enjoy going to the gym, socialising with friends and family and spending time with my 2 children, walking, visiting different places and any other fun activities.
Hayley Parkes
My name is Hayley Parkes and I am a Parent Governor. I live in the local community and my youngest child is currently in Year 4, my eldest daughter has just moved on to Scissett Middle School. I feel very lucky that both my children have had the opportunity to learn at Scissett CE Academy, a school where they have felt a sense of belonging. It has been a pleasure to watch them grow and learn, enjoying the opportunities that have been available to them both in school, on trips and at the various after school clubs and groups.
I have been a Parent Governor since early 2018 (with a brief rest whilst we moved away for a short time) and enjoy the opportunity to contribute to the Governing Body meetings – but also see first hand the hard work that goes on behind the scenes to make Scissett CE Academy the fantastic place that it is.
My background is in Counselling, and I have had various roles in the past working within schools, colleges and community settings. I currently work at Northorpe Hall Child and Family trust, a local charity working to improve the lives of children, young people and their families within Kirklees, promoting positive emotional wellbeing. As we move forward in still unprecedented times I look forward to supporting school to ensure our young people are thriving, not only academically, but emotionally. I am keen to contribute to promoting a school that values each individual and encourages children to grow, learn and enjoy their education.
I enjoy spending time with family and friends, walking my dog, running, drinking coffee…..and shopping!
Ally Jewitt
My name is Ally Jewitt and I am delighted to be returning as a Foundation Governor at Scissett Academy.
I retired from Kirkburton Middle school where I worked as Learning Area Resource Co-ordinator for 12 years. Prior to that, I worked as an Additional Needs Learning Support assistant with children of all ages up to GCSE level.
I strongly believe in the school's ethos of kindness and respect and, in my opinion, Scissett Academy provides the encouragement and tools for each child to learn, develop and thrive in a safe, welcoming environment. My grandson is currently in Year 2 and my grandaughter in Year 6 at SMS. They have both enjoyed positive and happy experiences in school.
I am very fortunate to be the volunteer school librarian and I have to say wow! to the Year 5 librarians who have demonstrated such incredible energy and dedication. It is a pleasure to be part of this vibrant team.
As a school governor, I will always endeavour to give my full commitment and engage on all aspects of this role whilst promoting the well-being of all staff and pupils.
I enjoy spending time with my family and friends and going out and about with my dog. I am an avid reader, movie fan and love all things theatrical.
Rev Sarah Farrimond
coming soon
Charlotte Goodall
I have been a teacher at Scissett CE Academy since September 2016, after previously training here through the School Direct programme. Currently, I teach in Year 2 where I really enjoy teaching children our varied range of topics. During my time at Scissett, I have taught across Key Stage One and have taken on many different roles including co-ordinating PSHE, PE and Computing as well as being the link teacher for both the School Council and the PTFA. I am passionate about helping all children at our school succeed and I am always thrilled to help them develop their talents, whatever subject this may be in!
My role as staff governor is unique as it allows me the opportunity to make a real contribution to the strategic management of the school, providing an interesting and rewarding dimension to work. I am able to share a staff perspective with the governing body and also feedback on key items such as workload and wellbeing.
Outside of school, I enjoy running and exercising, and am an active member of KAL gyms and ACC Striders running group. I often spend my weekends walking my Yorkshire Terrier around the Yorkshire Dales and along the Saltburn-by-the-Sea beach. I love visiting the theatre and attending music events with friends – the West End is my favourite staycation destination!