Our Mission Statement
Excellence for the Whole Child. A place where all succeed
So God created man in His own image; in the image of God He created him; male and female He created them. Genesis 1:27
Hello and welcome to Scissett CE Academy.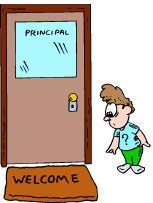 We aim to work together with you, to help your child grow physically, intellectually, spiritually and socially and become the best they can be.
A warm and welcoming environment allows children to settle, develop and thrive. Our curriculum aims to develop a fully rounded student, fostering and encouraging skills and strengths across the full range of subjects and themes taught.
Respect, independence and creativity are characteristics we strive to nurture within our children. Our Christian ethos and drive for high standards, our hardworking and enthusiastic staff and our dedication to providing the best care we can for each pupil, ensures we are continually moving forward, adapting and encouraging all our community to reach their full potential.
If you would like to visit our school, please arrange a time and we will be pleased to show you around.
Mr B Cunningham, Head Teacher
Year 5 - Carry My Story
Our Year 5 children have been involved in a project called 'Carry My Story'. The project is run by Kirklees and involves schools linking together to tell stories of people in their schools.
The class were introduced to a refugee, who came to visit the class and share his story. This then inspired the class to retell his story in a creative way to share with others.
We are thrilled to share the presentations that Mrs Boulby and her amazing class have created. Every adult and child commented on the creativity and feelings involved with the finished products and the Kirklees leaders who saw the films were bowled over by their quality.
A truly excellent project from a truly excellent group
During the good and difficult times, Scissett CE Academy and it's community show how special a place it is by pulling together, being there for each other and always aiming for excellence.
Our video combines work from children at home and in school to show why our school is fantastic We hope you enjoy.
Latest School Calendar Events
Y2/Y3 Girls Football Club

20

Sep

2021

3:15 pm - 4:15 pm
KS2 Cross Country Event at Shelley College

21

Sep

2021

4:00 pm - 5:00 pm
Y3 Meet the Author Event

23

Sep

2021

12:00 am - 1:00 am
Harvest Week

27

Sep

2021

12:00 am - 1:00 am
School Games Mark Award
We are very excited to announce we have earned the School Games Mark Gold award for 2018-2019. This award is a national award that recognises the value of sporting education in primary schools. This achievement has been a whole school effort, from pupils taking part in curricular and extra-curricular sporting activities, to parents supporting us in attending as many Shelley Pyramid sports events as possible. Over the last academic year, we have worked with a wide range of providers, including Huddersfield Giants Community Trust and Utopia Gymnastics, to provide meaningful and active sports provision for our pupils as well as high quality CPD opportunities to upskill our teaching staff. We are also very proud of our Sports Crew in helping us achieve this award, a group of KS2 children who support staff in planning competitions and leading personal challenges for younger pupils.
Find out more by visiting our Sports Blog!