Welcome to Walker Class
Welcome to Class Walker. We are year 3 and have two teachers Mrs Stubbs and Miss Prescott. Mrs Martin and Mrs Conway are our brilliant support assistants. Mrs Martin works with us every
morning and Mrs Conway works with us every afternoon. We are also lucky to have Mrs Thornhill who comes in to hear readers.

Class Walker began the Autumn term by thinking about how we can all develop a positive mindset. We aim to try our best and always reach for the stars. We try never to say 'I can't' instead we say "I'll try a different strategy and have another go."
We have discussed Sam Walker and his skills as a table tennis player and his aim to be in the Olympic team next year. We will follow Sam and his progress throughout the year.

Our topic is Great Britain and we have already looked at the work of the British artist Lowry. We will also be studying David Hockney which also links with our RE work about our Wonderful World. We will be looking at the story of the creation in the Bible and considering how God would like us to look after our Wonderful World. Our key author in English is Oliver Jeffers and his latest book 'Here we are' is a celebration of our world and the importance of looking after it, all these are key messages and support our school vision.

We are very excited to have organised a trip to the Science Museum in November which will support and enhance all our work and investigations in science.

Class Walker are learning French and every week have French Friday when we say good morning to Mrs Stubbs in French. We think French is fun. We can sing some songs and can chant numbers, we are also learning to say colours.

In Class Walker we also love sport and have Taryn from the Huddersfield Giants partnership working with us every Wednesday, The focus this half term is orienteering which links very well with our work on Great Britain. Taryn chooses a sport super star at the end of each lesson where children are noticed and rewarded for their effort, skills and enthusiasm during the PE lesson. Some children from class Walker took part in the inter schools cross country in September. All the children put in their best effort and were brilliant, they supported each other in the races and it was a great team effort. One of our girls went through to the next round of the cross country at Newsome High School. Well done to all who took part. The next inter school sporting event is girl's football and there will be plenty of opportunities over the year to enter inter and intra school competitions.

We have also elected new school councillors – Lorna and Alex, who wrote and delivered a manifesto to the class, they are very proud to have been chosen and I'm sure will contribute positively to the life of the school.

We are all now looking forward to an exciting year ahead in Class Walker in which we will all try our best to achieve success and develop our strengths through a broad and balanced curriculum.
Walker Class Blog
admin on: Walker Class Blog
Here are some of our finished Stone Age tunics.
Lots of children thought the sewing was the trickiest part but everyone finished the activity successfully. All the children evaluated their tunic and thought of something they liked about their work and something they would improve on. Well done Class Walker!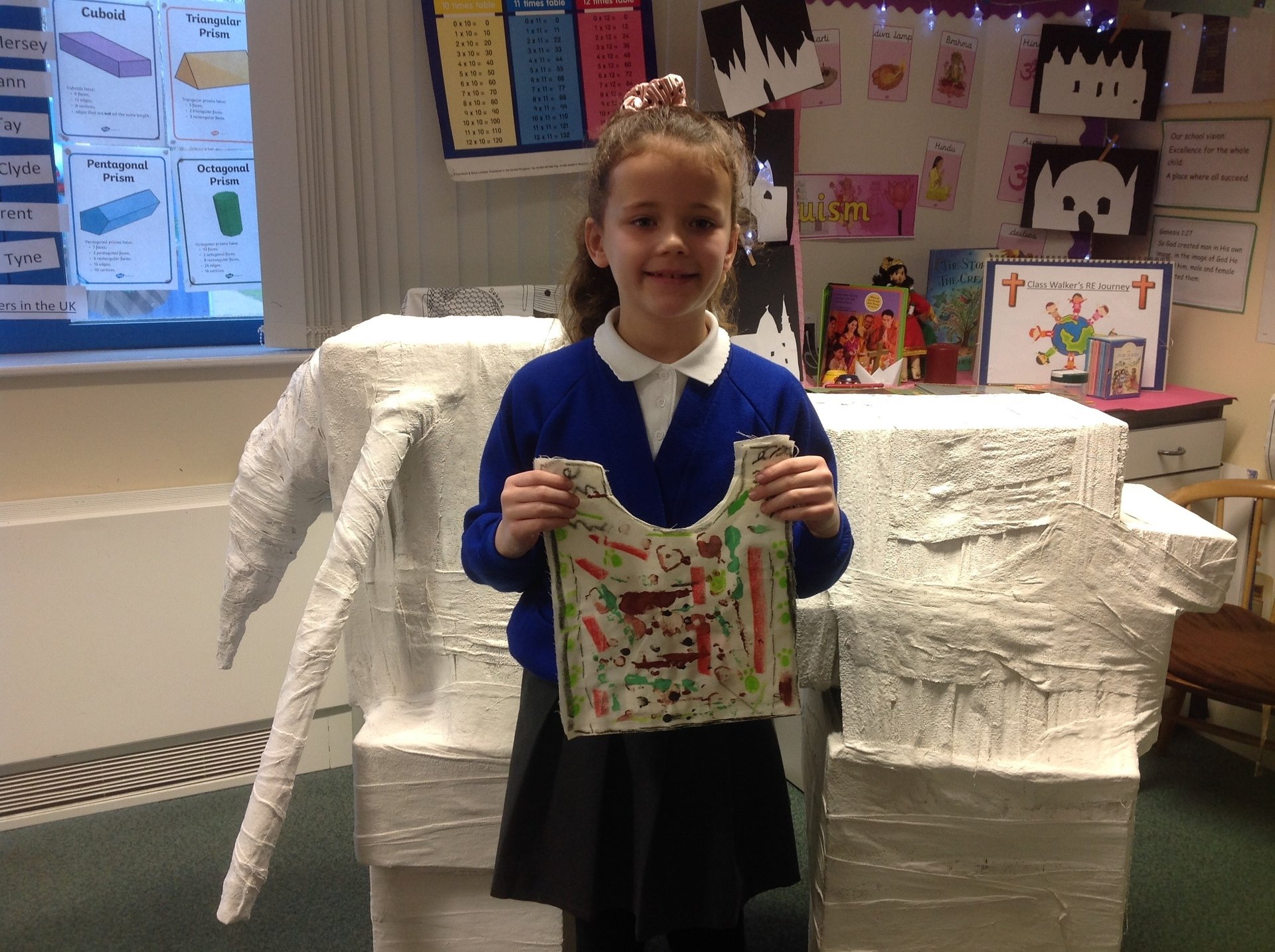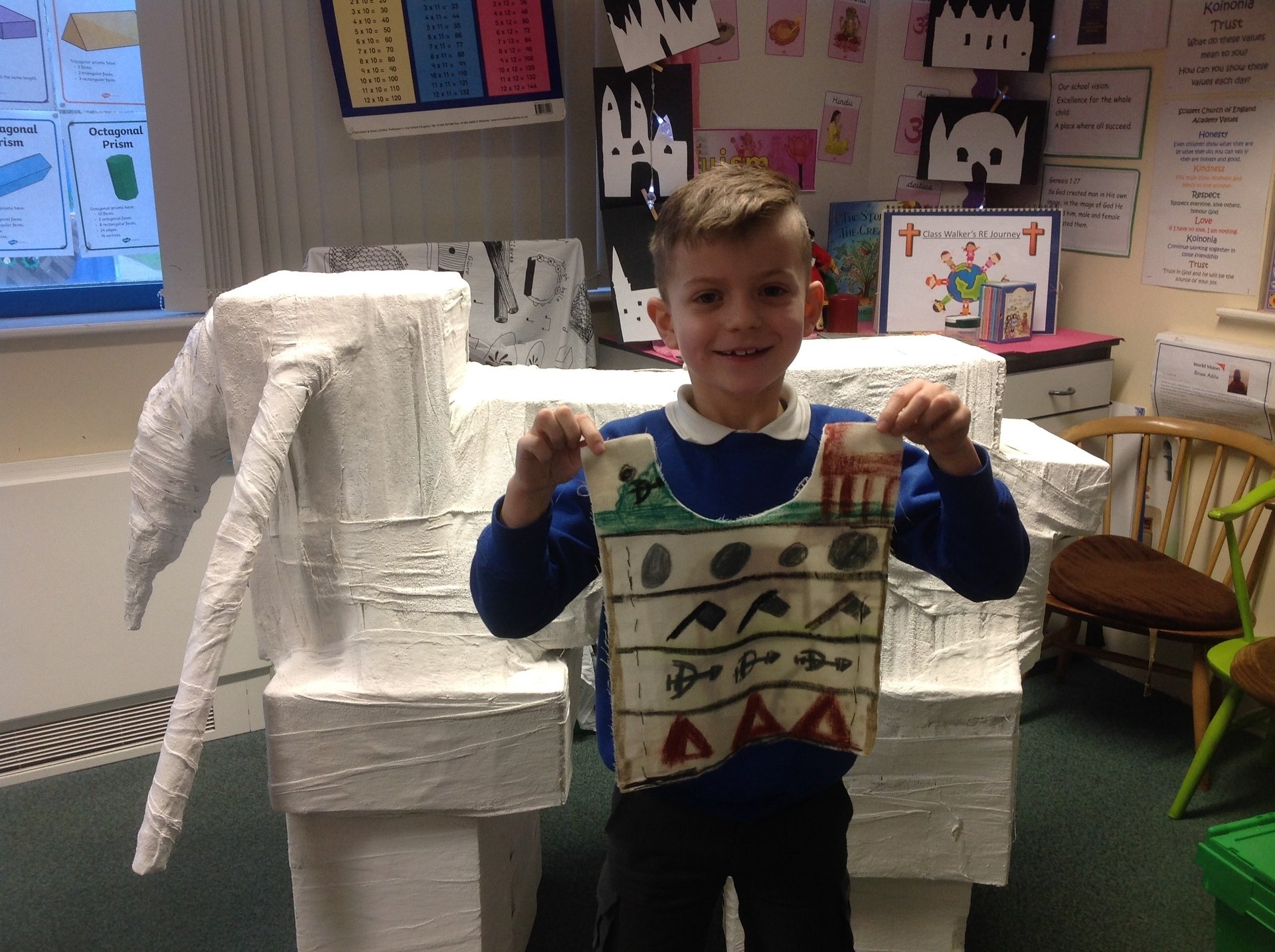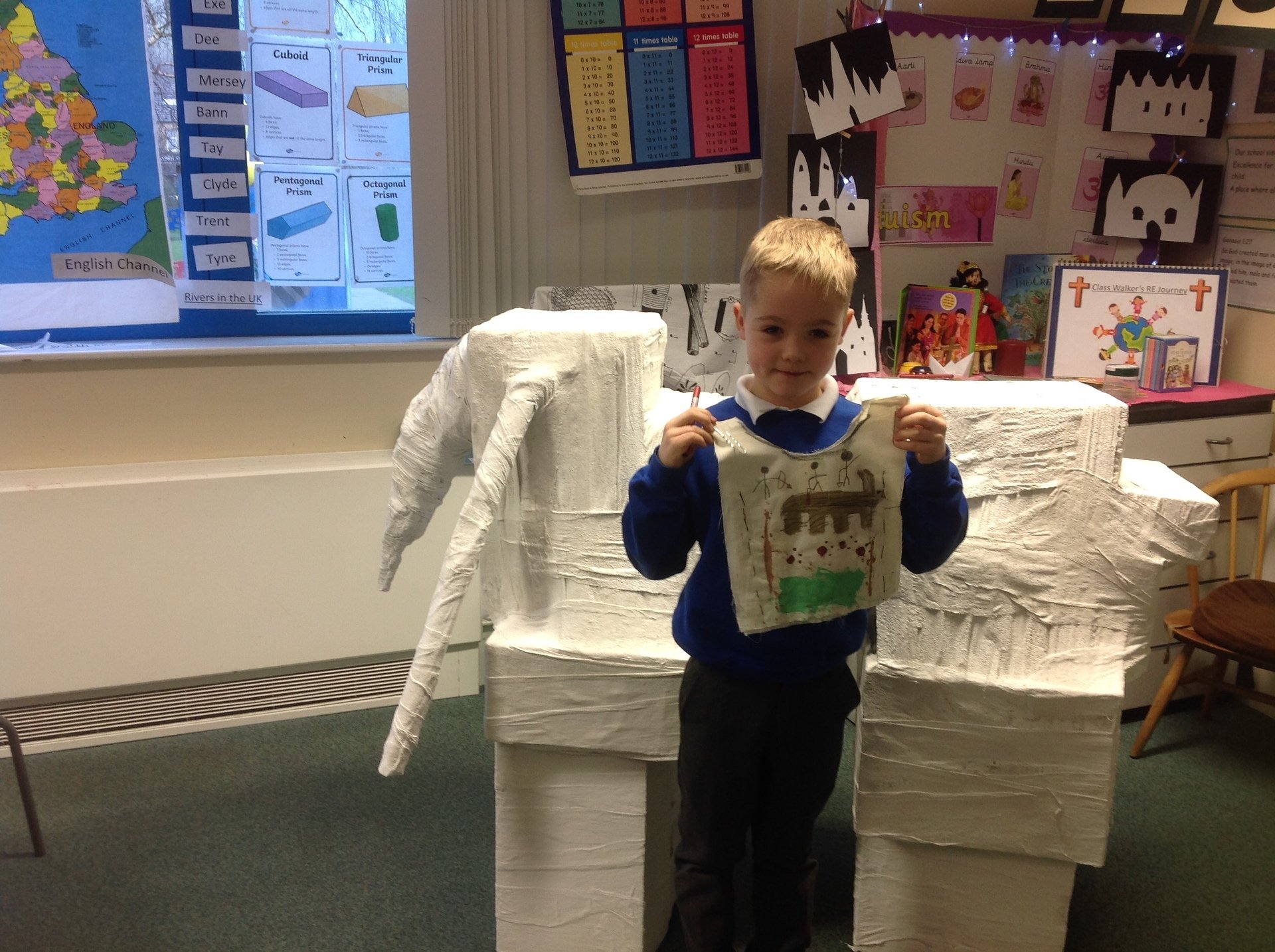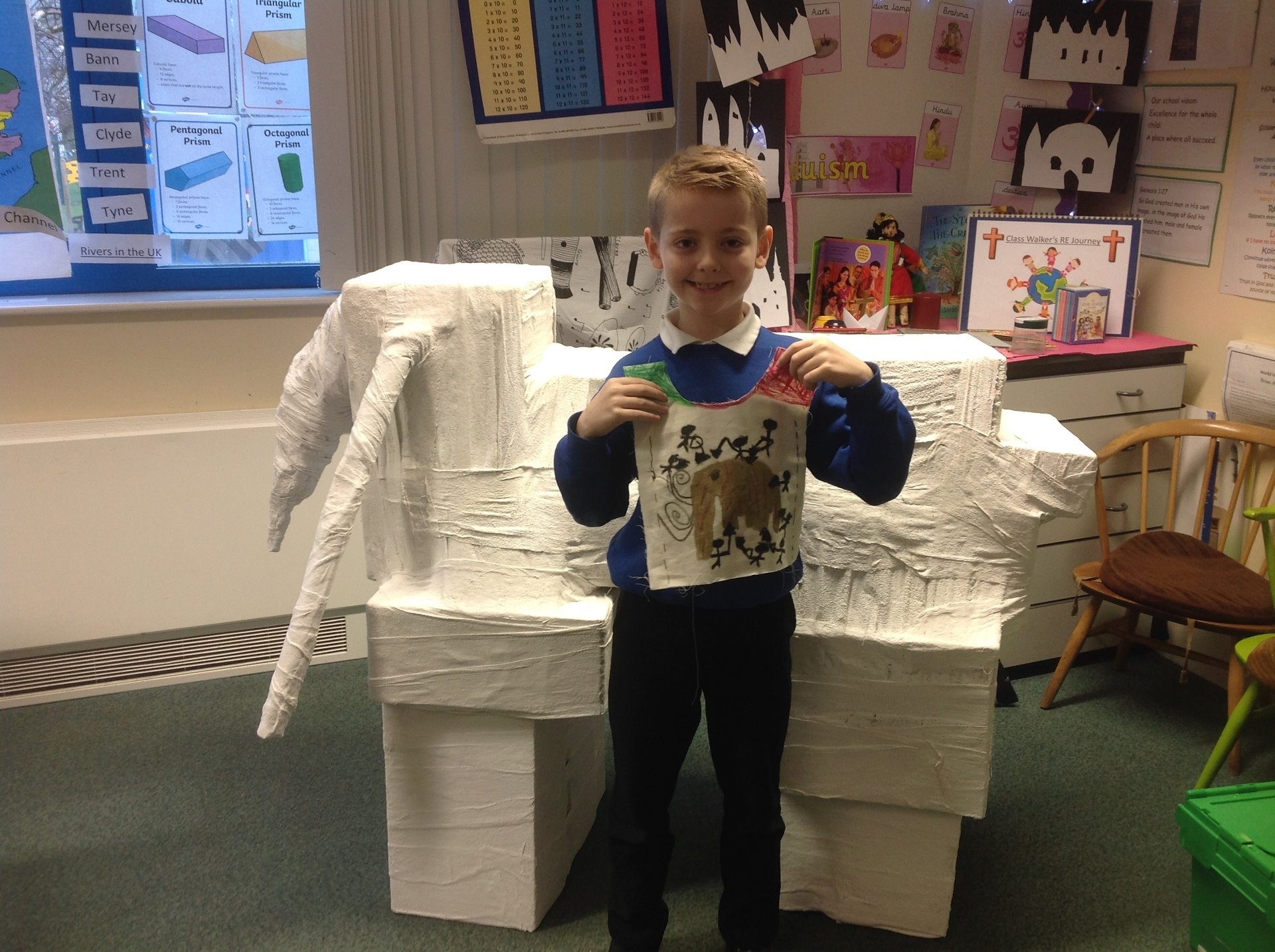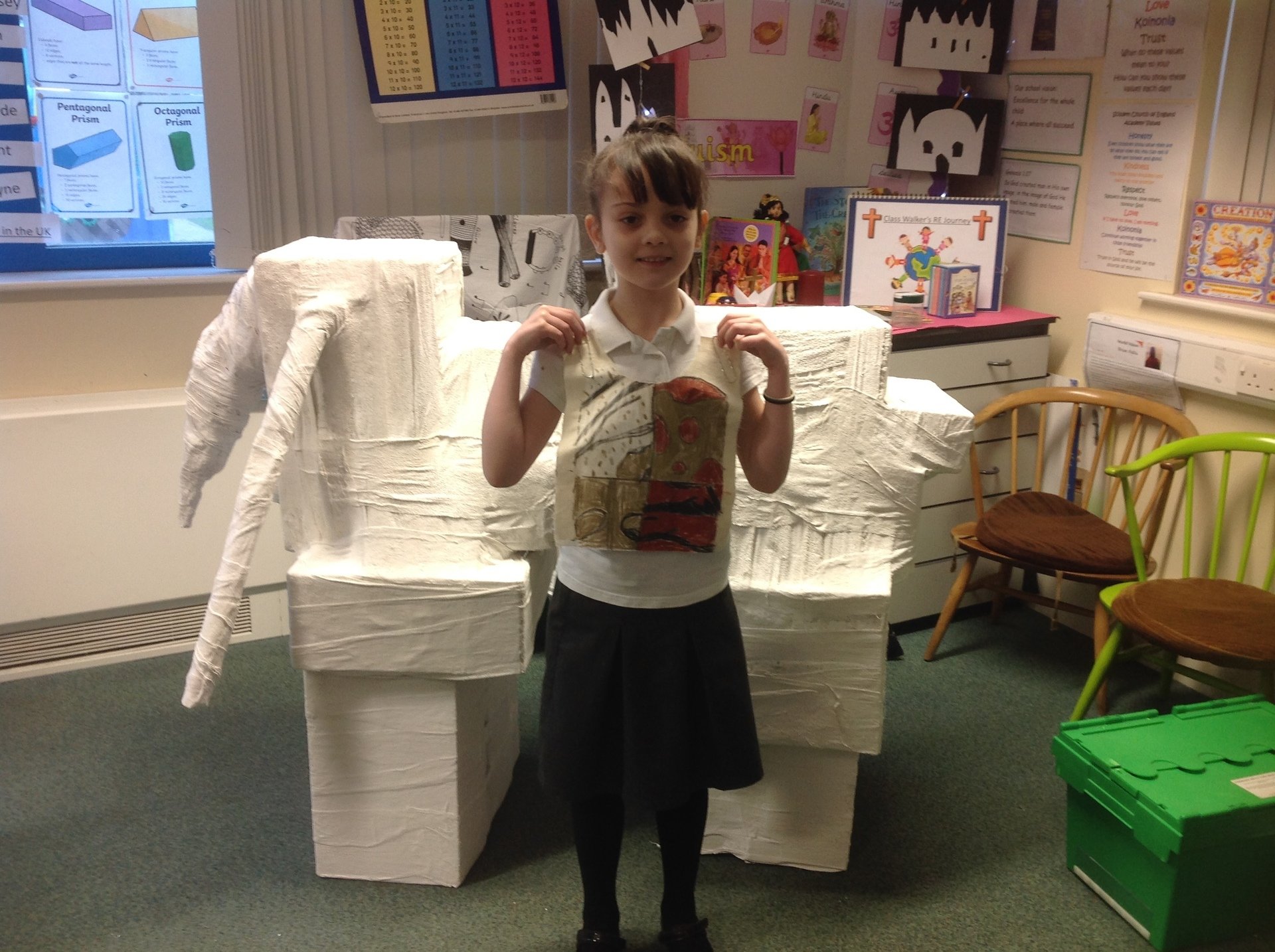 ---