Welcome to Prokofiev Class
Teacher: Miss Prescott and Mrs Whittle
Welcome to Prokofiev Class! We are the Year 1 class at Scissett CE Academy.
We work hard to build on the skills that we have learnt whilst following the EYFS curriculum in Reception and we can still access the shared areas to continue to develop these. Though we have a more structured daily routine, continuous provision and outdoor learning are still important to us. We're lucky to have access to great outdoor spaces at Scissett Academy and we are excited to explore these more this year. In Year 1, we have lots of different activities throughout the day to develop our English and Maths skills in lessons and in cross-curricular ways. We also practise our phonics every day to keep improving our reading skills.
Keep checking back to see what we get up to!
Prokofiev Spring Term 2022
Michelle Bennett (mbennett) on: Prokofiev Spring Term 2022
In Year One we have been learning about belonging. As part of this topic we have talk about how babies are baptised to join the Christian faith.
We visited St Augustine's church with reception class to experience what would happen during a baptism service.
We took along a special baby which the children named Rosie Rainbow Peaches. We watched as she was baptised a Christian.
Thank you so much to Rev Sarah for inviting us to church. She answered lots of questions that the children had.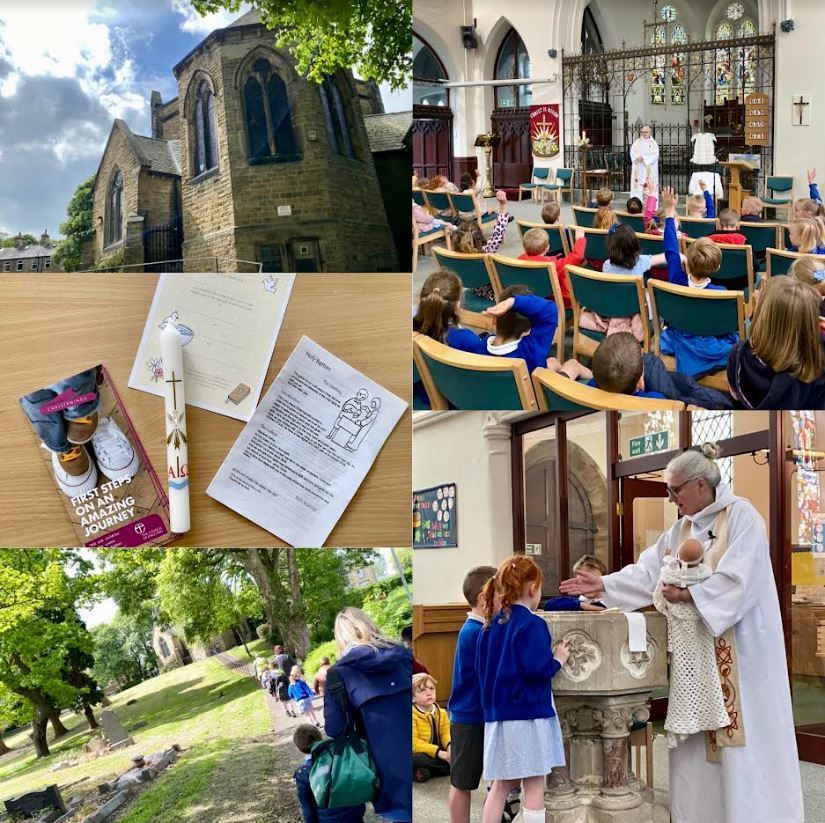 ---