Welcome to Cockroft Class
Teacher: Miss Goodall
Welcome to Cockroft Class! We are the Year 1 class at Scissett CE Academy. This year, all of our classes are named after athletes who are hoping to go for gold at the Tokyo 2020 Olympics and Paralympics. We are named after Hannah Cockroft, a world champion and Paralympic gold medallist from Halifax and we can't wait to follow her journey.
We have 30 children in our class and we are really proud to all be unique individuals. Miss Goodall is our class teacher and she teaches us everyday – if she isn't in class, she is usually organising something sporty for our school! She loves to keep us active so you might find us dancing to Supermovers to help us learn our maths or running the 1K a day track. Miss Buckley also helps us to learn every day. From phonics and funky fingers in a morning to topic and science in an afternoon, she supports us to access the Year 1 curriculum. Mrs Martin teaches us on a Monday afternoon and, alongside Mrs Glen, she makes sure we become mini artists.
In Cockroft Class, we work hard to build on the skills that we have learnt whilst following the EYFS curriculum in Reception and we can still access the shared areas to continue to develop these. Though we have a more structured daily routine, continuous provision and outdoor learning are still important to us. We're lucky to have access to great outdoor spaces at Scissett Academy and we are excited to explore these more this year. In Year 1, we have lots of different activities throughout the day to develop our English and Maths skills in lessons and in cross-curricular ways. We also practise our phonics every day to keep improving our reading skills.
Keep checking back to see what we get up to!
Letters
| Name | |
| --- | --- |
| ! CG 19.09.02 Cockroft Class Long Term Plan 2019-20.pdf | Download |
| Cockroft Class termly letter - Autumn 1 2019.pdf | Download |
| Cockroft Parents termly letter - Autumn 2 2019.pdf | Download |
| Cockroft Parents termly letter - Spring 1 2020.pdf | Download |
| pre-cursiveletterformationrhymes.pdf | Download |
| Yorkshire Wildlife Park Rec and Y1 Mar 2020.pdf | Download |
Showing 1-6 of 6
Cockroft Class Blog
admin on: Cockroft Class Blog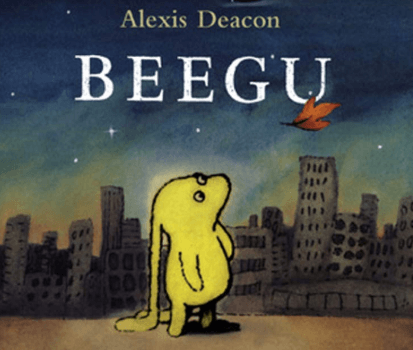 We have started our new text in Year 1 today - Beegu by Alexis Deacon. Using our VIPERS skills, we looked at the front cover and predicted what we thought would happen in the story.
Beau said " she might have been poor so she might have wanted another family to look after her."
Katie said "she wanted to have an adventure so she put her collar on and went to have an adventure."
Niya thought "she heard a scary noise so she went out into the city and got lost."
Sophie suggested "she had a bad dream and wanted to make her dream come real."
Lana predicted "she might have got scared so she wanted to go and see some other people in town."
What do you predict will happen in Beegu? Keep checking back and Year 1 might help you with the story!
---